HST Pay is Now Available
We understand Surgery Centers like no one else.
When you need heart surgery, you see a specialist. The same applies when you need software for your ASC. HST isn't just a software company for ASCs; we're ASC specialists. Our solutions are purpose-built and thoughtfully designed for you.
Committed to surgery center success.
Since 2005, HST Pathways has been partnering with the most successful ASC facilities, management companies, consultants, and everyone in between.
We deeply understand the ASC market
and its challenges, and we are whole-heartedly committed to helping surgery centers succeed.
HST has continuously made investments in the industry since our inception. We are proud supporters and partners of ASCA and the work that they do. We have two seats on the ASC Quality Collaboration committee, our Chief Customer Officer, Tara Vail, sits on the board of CASA, and we work closely with 25+ state ASC associations to support however we can. We're in this with you.
We love to share that we have 10+ members of our team that used to work in surgery centers as administrators, chief nursing officers, directors of nursing, and clinical staff. They have provided crucial intel during the development of our solutions to make sure they hit the mark. So, when we say our solutions were built for ASC staff by ASC staff, we mean it.
Check out our entire suite of solutions all created and tailored to meet the needs of surgery centers.
We have a handful of different solutions that can be used independently, but to make it simple and to make sure you get the most out of our solutions, we combined them into three different industry-leading bundles. You'll be using the best of the best and you'll pay a little less!
HST Home serves as your launching pad for everything HST – bringing you a more elevated, premier user experience and giving you access to a fast, simple, single-sign on solution for you and your care team. HST Home comes standard with all of our products.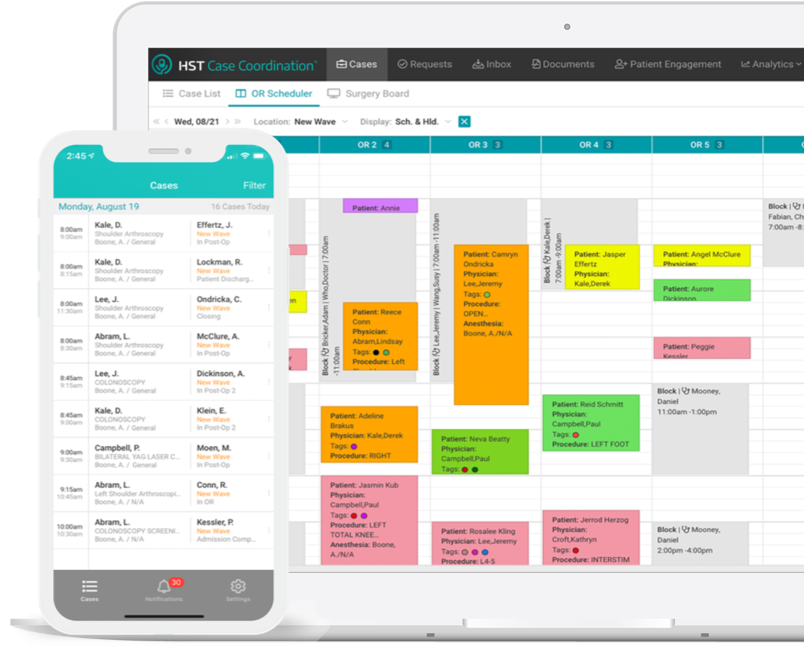 HST Case Coordination (formerly Casetabs) gives you real-time access to the important information you need to serve your patients. The practices you work with, as well as your staff, surgeons, anesthesiologists, and vendors, will always be in the loop.
HST eChart is a fully customizable electronic charting software providing you with easy, real-time access to the data you need, when you need it. Enhance clinical workflows, maximize collaboration, and experience 100% chart completion.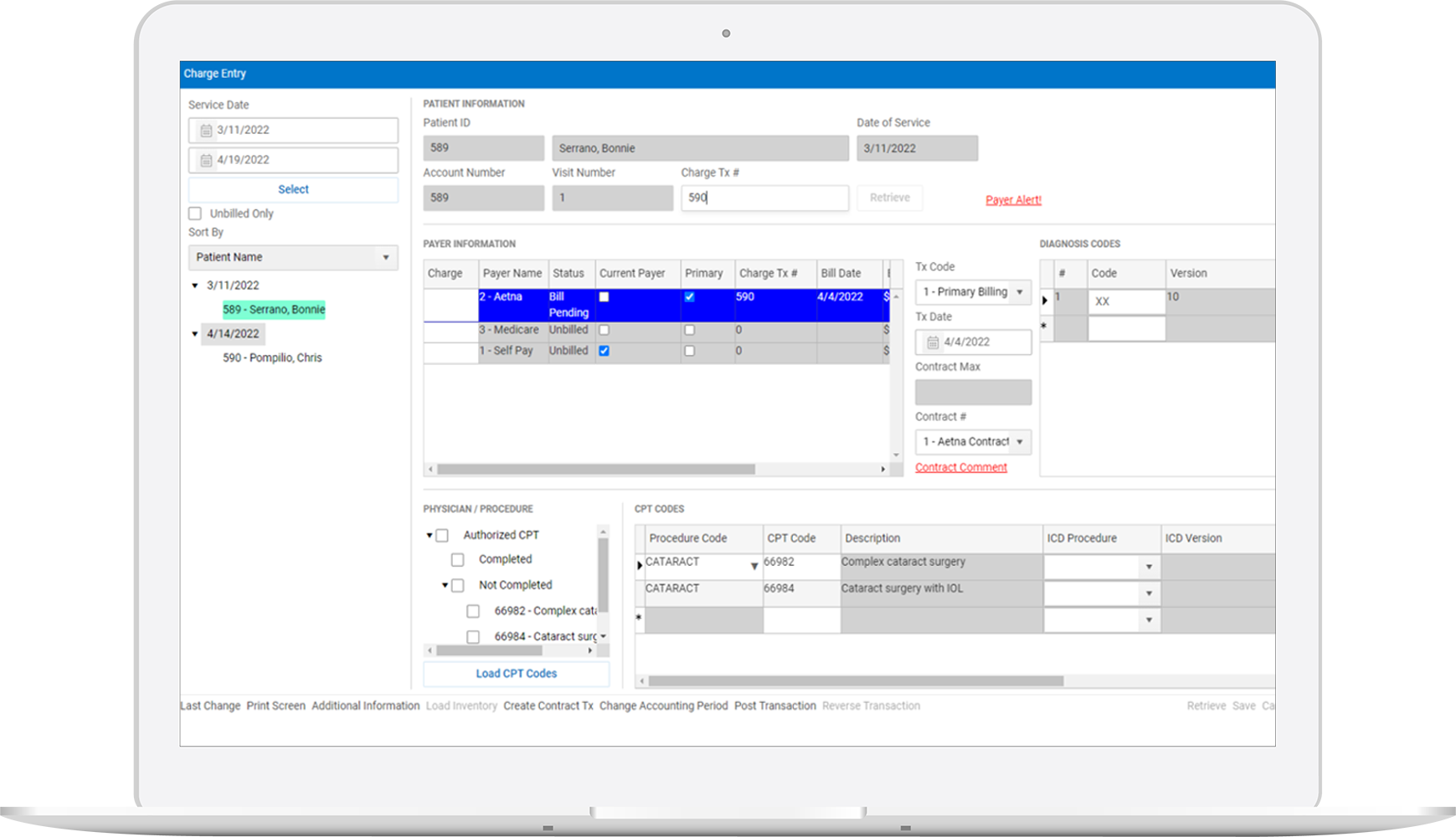 HST Practice Management is the technology you have been looking for to help seamlessly manage your ASC. Whether you are part of an enterprise or an independent center, our solution will help you operate at the highest levels of efficiency.
HST Price Transparency fully manages the process of automatically calculating accurate, financial estimates for your scheduled patients. You'll also be able to put a calculator on your ASC's website to empower patients to create their own estimates.
Kara Newbury – Acting on CMS' 2024 Final Payment RuleHere's what to expect on this week's episode. 🎙️ CMS' 2024 Final Payment Rule was released last month. We sat down with Kara Newbury, the...
read more
"The surgery center saved 205 hours each month through HST's technology. The 205 hours saved translates to 696% return on investment for the surgery center."
HST Client, Parker, CO