With HST Data Stream, experience the most flexible and comprehensive way to access all your surgery center data. Quickly obtain your raw data and connect that data to business intelligence tools.
Join 1,600+ customers who trust HST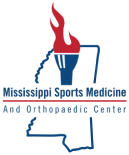 Take a Quick Tour of HST Data Stream
Finally, one central view of your facilities' operational, financial, and clinical data.
Without one place to gather all your data, your staff will continue to struggle with data consistency, often resulting in increased complexity and potential for errors in consolidating and harmonizing siloed data.
With HST Data Stream, bring all your data together, easily analyze key metrics, make informed data-driven decisions, and improve profitability for your center.
Save Time
Empower your surgery centers with data in real-time – so you can quickly and effectively make the best decisions for your ASCs when it matters most. Instead of taking hours to create reports, create them in minutes when you connect your data to a BI tool.
Eliminate Siloed Data
Bring your data into one unified platform and end the cycle of divided data across your surgery centers' technology stacks.
One Complete View
Gain a truly comprehensive view of your facilities' financial, clinical, and operational health by connecting your own business intelligence tools to all your data.
Reduce Inefficient Operations
Increase productivity and cut down on disorganized data flows with a clear picture of your surgery center's day-to-day operational metrics.
Better Tracking of Outcomes
With powerful granular data, leverage detailed insights to seamlessly communicate with leadership your exceptional patient care.
Easily Meet Compliance Requirements
Meet regulatory requirements and maintain compliance by having exportable, actionable data at your fingertips.
1. Write the Code for Your Data Request
Draft a specific set of instructions to retrieve and filter your data and create a data query to see how your center is performing.
2. Run the Code to See Your Query Results
Simply execute the code to view your results so you can more effectively validate your data assumptions and make informed decisions based on the insights you gain from your data.
3. Connect Your Query Results to Your BI tool
By connecting your BI tool to your data, you can easily understand, interpret, and convey complex data insights.
4. Create Custom Dashboards and Reports
Help guide strategic decisions, identify opportunities, and highlight potential challenges for your ASC through customizable reports and dashboards.
Discover Why ASCs Love HST
"I can say from the customer service standpoint, I feel like HST will stand behind you."
Shawna Alfano, Administrator & Director of Nursing, BASS Surgery Center
"The number one reason I would recommend HST Data Stream is because it just works. The fact that I'm able to get the data that I need to help our business is something that you can't put a price tag on. And the fact that we're able to not only help those who are helping our patients free them up to focus on the patients, we're also able to help the business side of it understand the areas that we can do better and the areas that we're doing well. And so, having that flexibility, having that on-demand access to our data, is something you can't replace."
William Green, Director, Enterprise Data Management, Regent Surgical Health
BI Tool Connection
Easily connect your raw data with your data warehouse or business intelligence tools to simply visualize your data through robust dashboards and reports.
Data Load
Choose between a daily full data load or a 15-minute or hourly update of only changed data.
Connect Your Data from External Source
You can bring your data from an external source such as a data warehouse and connect to HST Data Stream.
Storage & File Format
Your data will be transferred as CSV flat files and is stored in an AWS S3 bucket.
HIPAA Compliant
With powerful security measures in place, we confidently protect patient data.
Navigating Your Seamless Transition to HST Data Stream
As you integrate HST Data Stream into your existing workflows, we are here to guide you every step of the way. Here's how we help ensure your HST Data Stream configuration is seamless and effective:
Data Lake
Migration
Migrating to a data lake means transitioning from constrained database architectures to a highly scalable and elastic environment. We ensure seamless transfer, maintaining data integrity and optimizing storage efficiency within the data lake.
Configuring
Your S3
Buckets
We'll set up and configure these buckets tailored to your specific data requirements, ensuring efficient access patterns and optimal performance.
Generating
Security
Tokens
We implement robust security measures using security tokens, ensuring strict access control to your data resources. With these tokens, only credentialed personnel can access the designated data, ensuring confidentiality and integrity.
Data
Ingestion
Utilizing optimized data pipelines, we ensure your datasets are ingested swiftly into the data lake, ready for processing.
You've Got Questions, We've Got Answers
What is the HST Data Platform?
The Data Platform includes the HST Data Warehouse and HST Data Lake which is housed in AWS Redshift.
When we say, "access your data in real-time" what do we mean?
1 hour (the frequency can be adjusted to up to 15 min upon request). Nightly refreshes are also available.
What role does my data warehouse play in HST Data Stream?
You need your own warehouse or data lake to pull in the raw data tables from the S3 bucket. Once the tables are in your data warehouse, your data team will be able to join tables to create custom queries for dashboards and reports.
How is information transferred from my S3 bucket to my data warehouse?
The data is transferred as CSV flat files.
What is the records management policy for HST Data Stream?
Daily full data loads will be deleted every 3 days
Hourly differential loads will be deleted every 15 days
Can HST Pathways provide the queries (or Stored Procedures) for its native reports?
No, but a call can be set up to go over the list of necessary reports to help in recreating them.
From conducting feasibility assessments to navigating the intricacies of Certificate-of-Need processes, securing financing, and collaborating with project managers and construction teams, you've...
read more