Provide your patients with accurate financial estimates – no more surprises.
HST Clariti is a patient estimation tool for your staff to create quotes for scheduled patients.
Patients expect to know the cost of care in advance of their surgery.
Give your patients peace of mind by giving them an accurate estimation of their costs. Within minutes, generate complete estimates, including implants, bundles, physician fees, and anesthesia fees.
With HST Clariti, you can:
Improve timely payments as 80% of patients will be contacted via text or email, and 30% of those patients pay electronically.
Reduce payor denials by identifying non-coverage and potential issues.
Increase patient volume when you leverage HST Clariti as a competitive advantage.
Meet state and federal compliance requirements including the No Surprises Act.
Surgery Centers
There are a lot of decisions your patients will need to make before proceeding with their desired surgery, including if the cost of their procedure is feasible for them. Put your patients at ease and give them the information they need to make an informed decision with a transparent and accurate estimate of their surgery costs before any procedures are performed.
Anesthesia Groups
With HST Clariti, create patient estimations and verify insurance benefits, including progressive estimation, by creating a facility estimate before calculating the anesthesia payor and patient financial responsibility. The HST Patient Support Center is also optionally available to follow up with patients who have not paid to suggest payment or answer questions, offering an elevated level of patient education and customer service on behalf of the anesthesia group.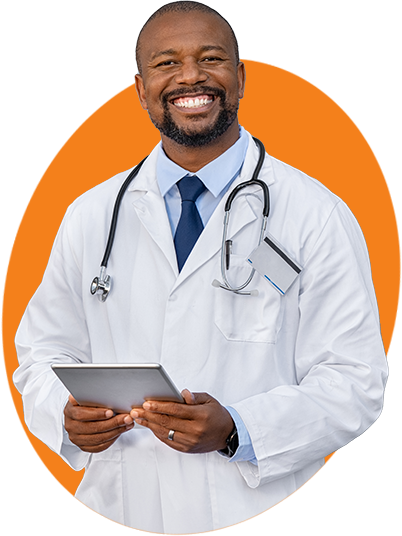 Physician Practices
Patients who receive their bill in advance, understand their bill, and are presented with payment options are more likely to pay upfront and in full. Empower your office staff with a quick and reliable way to create an accurate financial estimate for patients before scheduling an appointment.
Here's how HST Clariti helps.
Improve Patient Satisfaction
Comply with the Federal No Surprises Act
Boost Productivity
Get a 50% typical improvement in office efficiency and give your staff more time back to deliver better patient care.
Improve Patient Satisfaction
Patients have full disclosure of their financial responsibility which helps ease potential financial concerns and starts off the patient and provider relationship with an increased sense of trust.
Comply with the Federal No Surprises Act
The No Surprises Act went into effect on January 1, 2022, and there are a lot of changes that ASCs need to make to comply. From disclosures to insurance verification to good faith estimates, HST Clariti helps your care team stay compliant.
"I've been impressed by this whole process. The level of patient engagement is tremendous. The actual encounters your team is having with patients is very meaningful. This takes a real load off patients' minds when they can understand their anesthesia bill to this extent. The patient engagement is very personal and generates a much more satisfied patient."
Executive, Northstar Anesthesia
Wil Schlaff – Opening an ASC: Business PreparationHere's what to expect on this week's episode. 🎙️ On this week's episode, we're continuing our De Novo series with ASC Development and Operations...
read more