Empower patients to take control of their financial responsibility before even scheduling an appointment.
HST Catalyst is a web-based cost estimator for prospective patients and surgeon practices.
Your patients are seeking cost information.
Allow your patients to quickly uncover their estimated financial responsibility with a link directly on your website to an easy-to-use cost estimator, so patients know from the beginning what to expect.
With HST Catalyst you can:
Improve patient satisfactions scores by providing a way to understand financial information upfront.
Identify patients that need assistance and connect them with payment and financing options.
Boost staff retention by giving your team a powerful solution that reduces difficult patient conversations.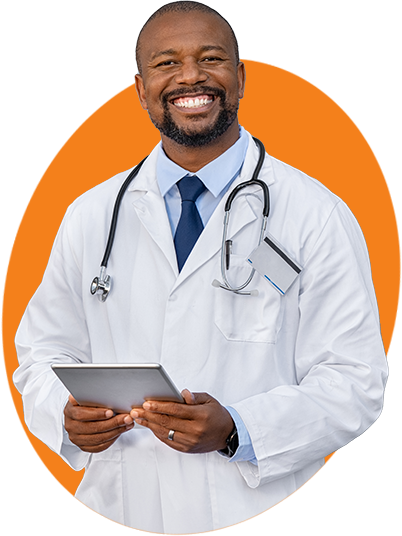 Physician Practices
The last thing a patient wants after receiving care is an unexpected bill in the mail. Give your patients the confidence to get the care they need by giving them financial peace of mind with a simple, straightforward tool to estimate their care costs.
Surgery Centers
When it comes to patient satisfaction, financial disclosure is often the lowest score for ASCs. Give your prospective surgical patients a fast and intuitive tool to understand their costs, so they can feel confident before they take that next step.
Here's how HST Catalyst helps.
Increase Case Volume
With patient responsibility approaching 30%, your patients are shopping. Give patients a way to discover for themselves clear cost estimates. 10% of prospective patients who request an estimate convert to surgical cases within 60 days.
Compliance
39 states have fair billing laws in place, and CMS is starting the process of requiring providers to display prices..
Save Time
HST Catalyst helps your staff get back to their core day-to-day responsibilities and save them time in creating patient cost estimations by directing them to the cost estimator link on your facility's website.
"We are very happy to be involved with a company that is focused specifically on the ASC industry... We don't have to worry about features not keeping pace with the changing industry or prices going out-of-control. Our future looks good with HST Pathways."
Doug Stickler, Director, Information Technology, Monterey Peninsula Surgery Centers
Jeff Lawrence – Why Data is a Strategic Imperative | This Week in Surgery CentersHere's what to expect on this week's episode. 🎙️ 🎙️ When you have access to the right data, you can access savings...
read more