SEE WHY OVER 400 SURGERY CENTERS HAVE ALREADY SWITCHED FROM SIS TO HST.
HST is the best value according to industry studies.
HST One is the most comprehensive solution on the market to meet the specific needs of ASCs like yours for booking/coordination, surgery operations, and business operations. It's one end-to-end system with three key benefits:
Book more cases
Get paid faster
Provide better patient experiences
When you become a client of HST One, you gain access to all the features and functions of the industry-leading enterprise platform for running ASCs, and you become a member of the HST One family—giving you bundled pricing, exclusive integrations, and competitive data and insights.
Money's Worth
Your Subtitle Goes Here
Avoids Nickel-and-Diming
Your Subtitle Goes Here
HST Clients Have Superior Customer Support
HST leads on all customer support metrics.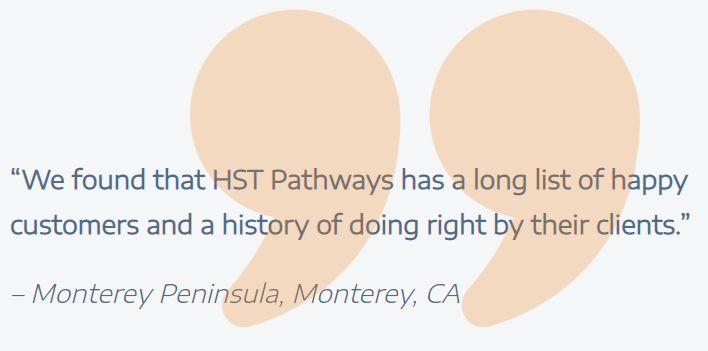 HST has the highest rated customer service in the industry year over year with the most knowledgeable industry experts. Clients stick with us because we put customers first and always look for more ways to serve our ASCs better. Our HST Pathways Community portal offers customers an all-access pass to critical support and training for every team member.
HST Community clients get:
Quick & Easy Electronic Support. Customers can create, escalate, and track support cases straight from the Community portal. No phone call is necessary!
Robust Knowledgebase Access. The knowledgebase is full of articles, user guides, videos, release notes, and more. Plus, AI assistance to find precisely what you're looking for, even faster!
Event Registration. Browse and register for upcoming HST events such as HST Workshop + Certifications and our FREE Live or On-Demand Training Webinars.
Submit Product Enhancement Ideas. Have suggestions on how we can better enhance our products? Let us know on our Submit Ideas page!
Our near 100% client retention speaks to our customer dedication and superior support.
See for yourself how HST products compare.
HST offers the most comprehensive ASC product suite with significant and recognized functional differences between HST and other solutions, delivering an enriched patient experience, improved physician outcomes, and enhanced ASC productivity. Enjoy a much better product experience with the products you already have integrated with a practice management system far more advanced than others on the market. HST offers customers one bill, one support team, and one company in a fully integrated environment.
Source: HST Internal Study.
HST Clients Recognize Real Results
HST leads product quality and customer benefits.
HST is an industry recognized leader
Overall Product Quality
Your Subtitle Goes Here
Product Has Needed Functionality
Your Subtitle Goes Here
Drives Tangible Outcomes
Your Subtitle Goes Here
HST Clients Take Advantage of Interoperability
HST Pathways understands the importance of connected technologies across the continuum of healthcare. Our technology supports over 3,000+ integrations keeping surgery centers connected to their key vendors. We are committed to interoperability in our products because we know healthcare teams are better together. We believe in a better ecosystem, one that grows, flourishes, and is never complete.
HST Clients Get Easy Migration and Implementation
The cost of switching practice management systems can seem daunting. HST is here to help ease those costs and prepare you for a successful migration.
We're offering:
Data migration included at no additional cost
Training optionally included as part of our industry-leading support services
HST's expert implementation team will be there to help you at every step of the journey. Our implementation training commitment includes:
A systematic and repeatable approach to implementations to ensure every implementation is successful.
On-site and virtual training options giving surgery centers the best implementation results.
A series of self-paced, computer-based tutorials for your team is invaluable when onboarding new staff, recognizing that training is one of the highest costs in personnel turnover.
Enjoy white-glove service and a smooth, simple, and supported implementation when you partner with HST.
Quality of Training
Your Subtitle Goes Here
Quality of Implementation
Your Subtitle Goes Here
Increase in case volume with OR Broadcast enabled.
Fewer same-day cancellations.
Clean claim rate the first time with claim submitted via our Waystar integration.
Accuracy rate for patient estimates.
Practice management software for better productivity.
© Copyright HST, Healthcare Systems & Technologies, LLC . All rights reserved.